We Need Your Support.
Your generosity can ignite a spark within a young person. Help empower our kids to reach for their dreams and make a positive impact on the world
Donate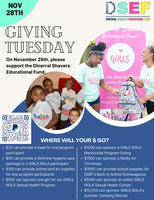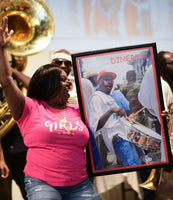 MISSION
The mission of the Dinerral Shavers Educational Fund is to fulfill Dinerral Shavers' legacy by continuing to open doors and award opportunities to the youth of New Orleans; And To give back to our city through service by sponsoring community based activities and engaging in Anti- Violence initiatives which will in turn make our city a safer, better, and more enjoyable place to live.
VISION
To create a better community, a safer city, and adequate opportunities for the youth of New Orleans; while also promoting music, art, and education in an effort to amalgamate New Orleans' inimitable culture.
FUNDRAISERS
Each year, In an effort to help support the DSEF movement, the cultural community of New Orleans comes together to honor the legacy of the late Dinerral Shavers. We are so very grateful for the continued support of New Orleans' elite brass bands and its citizens. It is because of their hard work and dedication that achieving our mission is possible.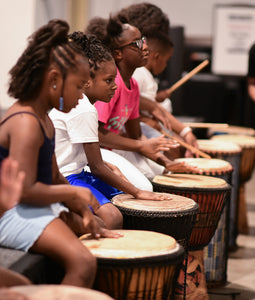 PROGRAMS
We help students discover their divine purpose in life and to embody the confidence needed to defeat their fears and achieve their dreams. DSEF also aims to counter the culture of violence by awarding New Orleans youth with opportunities through scholarships, education, arts, music, and culture. 
Learn More
Testimonials
I love GIRLS NOLA!

It's a safe place talk, learn and make new friends. 

Kensey, Student
I go to DSEF Back to School Extravaganza every year! It's FREE, festive and saves me & other local parents lots of money on school supplies. My daughter even got her hair done! 

PAM, Nola Parent
Operation Giveback is the perfect way to give back to the community. This event really brings joy to those in need during the holidays! The food is made with love and distributed the same way! Thank you DSEF!

HELEN, Volunteer
MAKE A DIFFERENCE
DSEF Donation

Regular price

from $25.00
DSEF STAFF
The DSEF staff are fun, loving and dedicated to the mentorship of underprivleged youth in the Greater New Orleans area. Highly qualified and versital these local female professionals are essential for the development of scholars.
Meet the Mentors
DSEF Back To School Extravaganza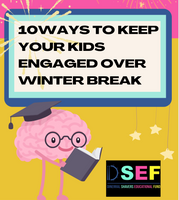 STAY LEARNING
Keep your kids active with our digital guidebook filled with fun and educational activities for this holiday season!
download